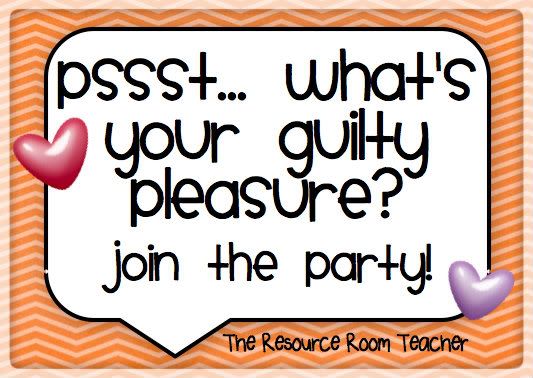 This week has been filled with blog hopping. I love finding new ideas

My guilty pleasures hmmm....
1) I need my SyFy. Weekly is best but I'm all for a weekend marathon of Eureka or Sanctuary. I'm sad now since both series have finished their runs and need to find something else to get my weekly fix.
2) Starbucks. Need I say more. My once a week treat iced latte in the summer and hot when it gets cold. Usually on Fridays but for really long weeks--maybe more ;)
3) I need help. I can't be left alone to shop on Amazon. It starts with one book and within minutes it becomes four or five. I love, love books. I buy books for my classroom library all the time. I buy books for students to take and read. Does anyone have a 12 step??
4) Shark Week. This year its 25 years old. For one week each year, I get all the shark you can handle and more. Misunderstood but beautiful.
I love blog hopping. Be sure to check out the others linking up. Click on the top picture to hop that way.